Dr. Adam Sáenz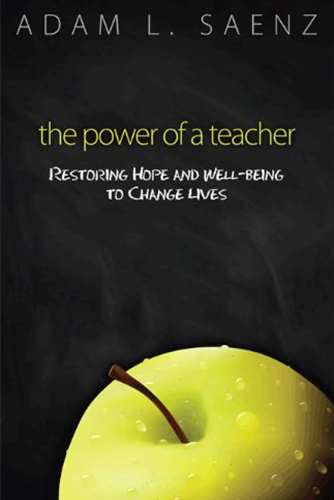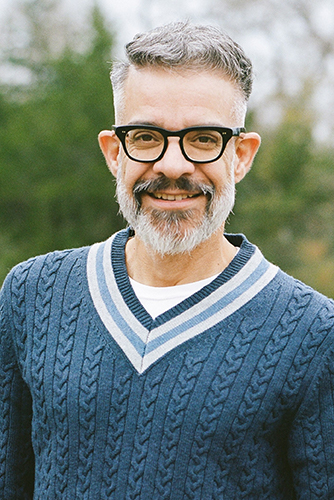 Whether you are searching for a reason to believe or you just need a hope-filled reminder, the bottom line is that you do have tremendous power to make a difference. Dr. Sáenz' The Power of a Teacher is the result of years of research and professional development conducted in school districts nationwide. Between the covers of this book you will find unique encouragement and an accessible wellness guide designed specifically for teachers to nurture peak-experience teaching. In The Power of a Teacher you will:
– Develop wellbeing! Take Dr. Sáenz' 50-item Teacher Wellness Inventory to identify strengths and weaknesses in the occupational, emotional, financial, spiritual and physical areas of your life. Each chapter is loaded with practical action steps to increase your wellbeing.
– Get connected! The Power of a Teacher is filled with discussion questions to create interaction and dialogue between you and your colleagues. Build the support and accountability you need to live and teach well.
– Be inspired! Read the stories of real people whose lives were changed by real teachers.
About the author
Dr. Adam Sáenz earned his Ph.D. in School Psychology from Texas A&M University as a United States Department of Education doctoral fellow. He completed his predoctoral clinical training under a fellowship appointment to Harvard Medical School, and he has a post-doctorate in clinical psychology from the Alpert Medical School of Brown University. Dr. Sáenz also earned a Doctorate of Ministry in Pastoral Counseling from Graduate Theological Foundation with residency at Christ Church college of Oxford University.
He currently serves as the Executive Director of the Applied EQ Group, the counseling and assessment clinic he founded in 2003.
Dr. Sáenz and his wife, Kim, have been married 25 years, and they have four adult children: Alisa, Mya, Isaiah, and Andrew.
We are very excited to be able to offer this book study this fall. For attendees of our conference, you will receive your free copy of Dr. Sáenz' book at the conference. For anyone joining us that did not attend the conference, you can order a copy of The Power of a Teacher.
We will have three virtual meetings over Zoom from October to November. The dates for each meeting are listed below. Dr. Sáenz will be joining us for our third meeting to answer questions about the content of his book.
October 6 @ 7:30 pm ET
October 26 @ 7:30 pm ET
November 9 @ 7:30 pm ET

with Dr. Adam Sáenz
It may be possible to get continuing education credits, or training hours, from your licensing agency or employer for the book study.
Register for the Power of a Teacher book study